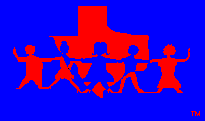 "Texas ain't big enough to hold all of us!"
Fashion Show Highlights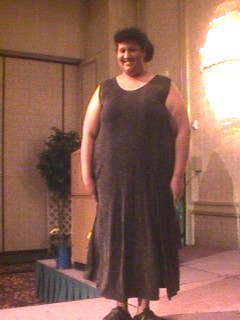 Our youngest atendee, 16-year-old Brianna models for the first time. This and all other fashion show photos by Jay Early.


Note: We would like to credit all the fashions as well as the models. If anyone has information concerning the vendors of these outfits, or the outfits themselves (or for that matter, any other information that might be of interest on this page, please send a message to Big As TEXAS.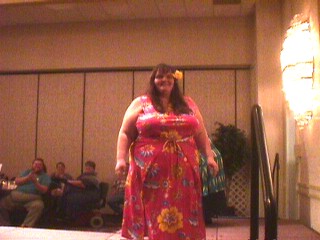 Deanna is ready for the Christmas cruise! She's wearing an outfit by "It's All Big."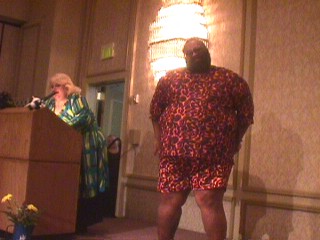 DeAndre of Oklahoma models a beach outfit from KZ's Big Boyz Beach Wear.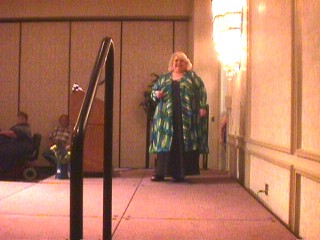 Mistress of Ceremonies for the Fashion Show, Linda Solarczyk.

Wanda models a cheery red number by "BBW Boutique."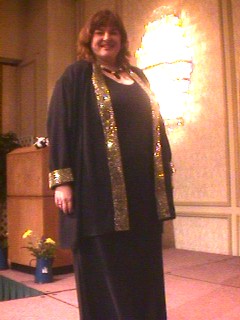 The beautiful Sheri models an outfit from Myles Ahead.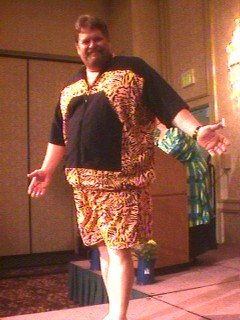 Johnny models another Big Boyz Beach Wear outfit!
---
Return to the "Texas ain't big enough to hold all of us!" report and photos.
Return to the Big As TEXAS homepage.

4/02